Laboratory and Process Analyzers
Residues: Ash Determination • Asphaltenes Determination • Asphaltenes Extraction • Conradson Carbon Residues • Fluorescent Indicator Adsorption - FIA • Lead, Acid and Salt Content • Ramsbottom Carbon Residue of Petroleum Products • Smoke Point • Sulfonation Number • Unsulfonated Residue
---
Conradson
ASTM D189 - ASTM D2416
DIN 51551
IP 13
ISO 6615
ASTM D189 - DIN 51551 - IP 13 - ISO 6615 - Conradson Carbon Residues of Petroleum Products
This test method covers the determination of the amount of carbon residue left after evaporation and pyrolysis of an oil, and is intended to provide some indication of relative coke-forming propensities.
ASTM D2416 - Coking Value of Tar and Pitch
This test method covers the determination of the coking value of tar and pitch having an ash content not over 0.5 %.
---
LT/CCR-96000/M
Conradson carbon residues, manual instrument composed by:
LPG-heated by Meker lamp fitted with safety valve
Metal tripod holder with Nichrome triangle
External insulating ring block fining painted
Metallic chimney with handle
Crucibles: porcelain crucible, inner iron crucible, outer iron crucible
Covers: inner skidmore cover, outer iron cover
User manual and power cable making part of scope of supply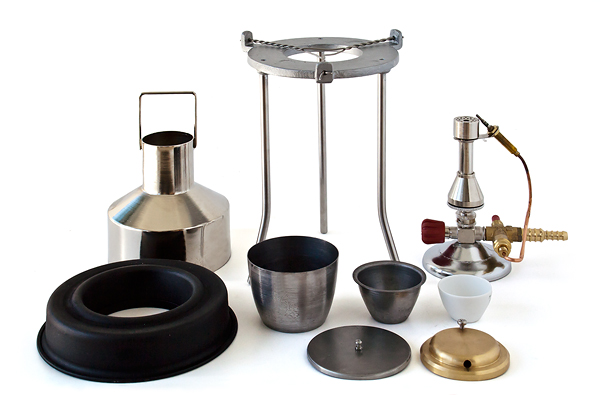 ---
LT/CCV-97000/M
Conradson coking value, manual instrument composed by:
Vertical electric furnace
Insulating ring block
Metal tripod holder with nichrome triangle
Stainless steel chimney
Inner porcelain crucible
Middle iron crucible fitted with Skidmore lid
External iron crucible fitted with lid
Accessories
LT/B-2470/ BC150: balance
Spare Parts
LAB-100-961: inner porcelain crucible
LAB-100-962: middle iron crucible
LAB-100-963: external iron crucible
LAB-100-964: Skidmore
LAB-100-965: chimney
LAB-100-966: Nichrome triangle
LAB-100-967: cover for external crucible
LAB-100-968: insulating ring
LAB-100-696: Meker gas burner
LAB-100-961
Rim diameter 48 mm
LAB-100-962
Flange outside diameter 64 mm
Flange inside diameter 55 mm
Inside height 38 mm
LAB-100-963
Outside at top diameter 80 mm
Height 60 mm
Approx. thickness 0.9 mm
LAB-100-964
Horizontal hole diameter 6 mm
LAB-100-965
Lower side diameter 121 mm
Lower side height 50 mm
Upper side value diameter 52 mm
Upper side height 60 mm
LAB-100-966
Approximately diameter 1.2 mm
LAB-100-967
diameter 83 mm
LAB-100-968
External diameter 157 mm
Height 36 mm
Internal up diameter 89 mm
Internal down diameter 82.5 mm
LAB-100-969
Total height 155 mm
Flame obturator diameter 25 mm
Values reported are indicatives and can change according production procedures.
---
Linetronic Technologies SA
Via Onorio Longhi 2 • 6864 Arzo • Mendrisio • Switzerland
tel. +41 91 630 07 03 • fax +41 91 630 07 19
email: info@lin-tech.ch